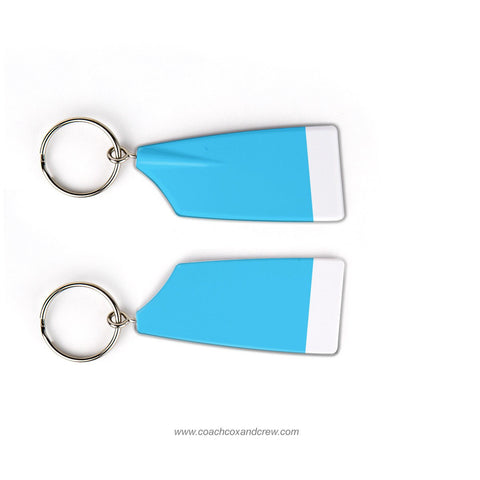 Cambridge Boat Club Rowing Team Keychain (MA)
These custom team rowing keychains are a great way to show your club's colors. Made of sturdy plastic, these 2.75" miniature crew oars come with a metal key ring. You can attach them right to your keys, backpack, water bottle, or even your Christmas tree! These are ideal rowing gifts for stocking stuffers, banquets, seniors, or your favorite coach.
The image is intended to show the front and back of the design, you will receive one keychain in either a port or starboard version. Contact us if you are interested in bulk orders or if you see your team's design is incorrect.