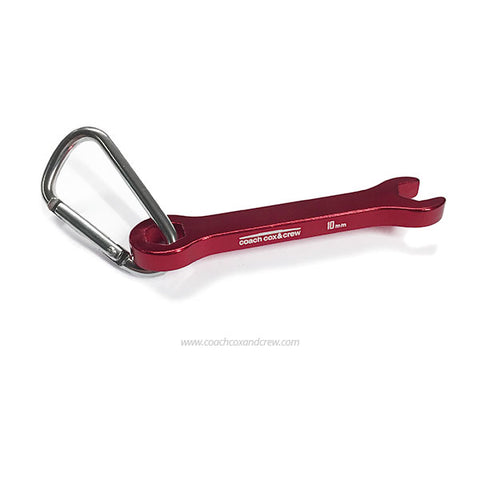 Rower's Wrench - Red 10mm Rigging wrench
For every rower that needs a 10mm wrench, this is it. With these great colors you can pick your favorite, show your team spirit, or just be able to find it in the grass. These anodized aluminum wrenches are perfect for a rower's needs when it comes to rigging and de-rigging boats. At 3.5" long and light weight, they are intended for use on rowing shells, but you may find uses for them elsewhere too.
Each wrench comes with a 2" D-shape carabiner for quick access from where ever you choose to carry it. Also available in Orange, Yellow, Green, Blue, Purple, and Black.